Why You Need Two Face Creams
Both the Vital Morning Face Cream and Repairing Night Cream may be "creams," but they are two distinctly different products. We think of the Vital Morning Face Cream as a protectant, and the Repairing Night Cream as a restorative. One could not as effectively do they work of the other, or vice versa. That's why you need both.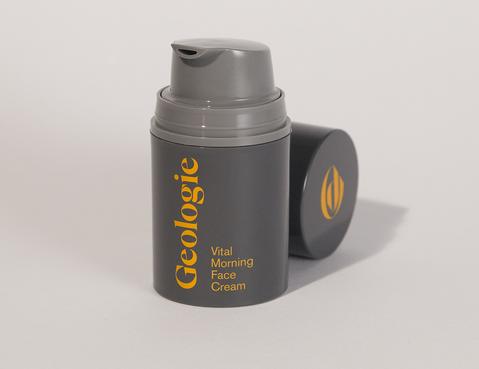 The Vital Morning Face Cream sets you up with all your skin needs to stay protected and happy over the course of the day. The cream features Aloe Vera Leaf Juice, Grape Seed Oil, and Sodium Hyaluronate, all three powerhouses of lasting hydration in their own right. Argan and Castor Oil and a dash of Tocopherol create a sebum-friendly, light-weight emollience with antioxidant capabilities. It also includes a dash of Octyl Methoxycinnamate, though we might suggest layering the cream with a separate sunscreen.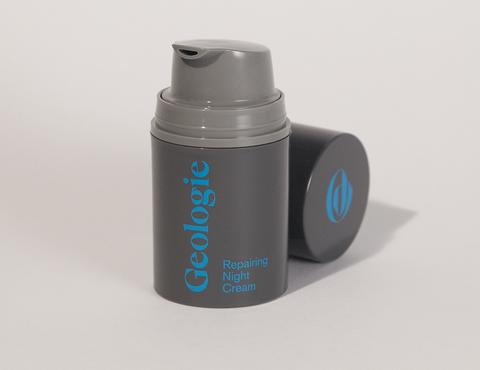 Armed with acne-fighting and skin-clarifying Niacinamide and Retinol, the Repairing Night Cream works overnight to help the skin in its own renewal process. The Shea Butter and Coconut Oil of the night cream creates a thicker texture than that of the morning cream. Still not pore-clogging, the thick evening cream returns to the skin the natural protectants it may have lost over the course of the day. The night cream is also formulated to pair well with the Nourishing Eye Cream, specifically formulated for restoring the more delicate dermis under your eyes. 

We wouldn't over-burden you with products you don't need, so we designed the morning and evening creams to be distinct and equally necessary to your regimen.
Quick side note about shaving: While the morning cream is meant to help prepare you for your day, and the evening cream meant to recover from the day, either may be easily incorporated with your shaving routine. At Geologie, our goal is to make products that work with your routine, not against it.
---
---