How do I change my next order date or subscription delivery frequency?
First, log into your Geologie account. If you haven't done this before, check out our walkthrough here.

C

lick the Manage your membership header to view your active subscriptions.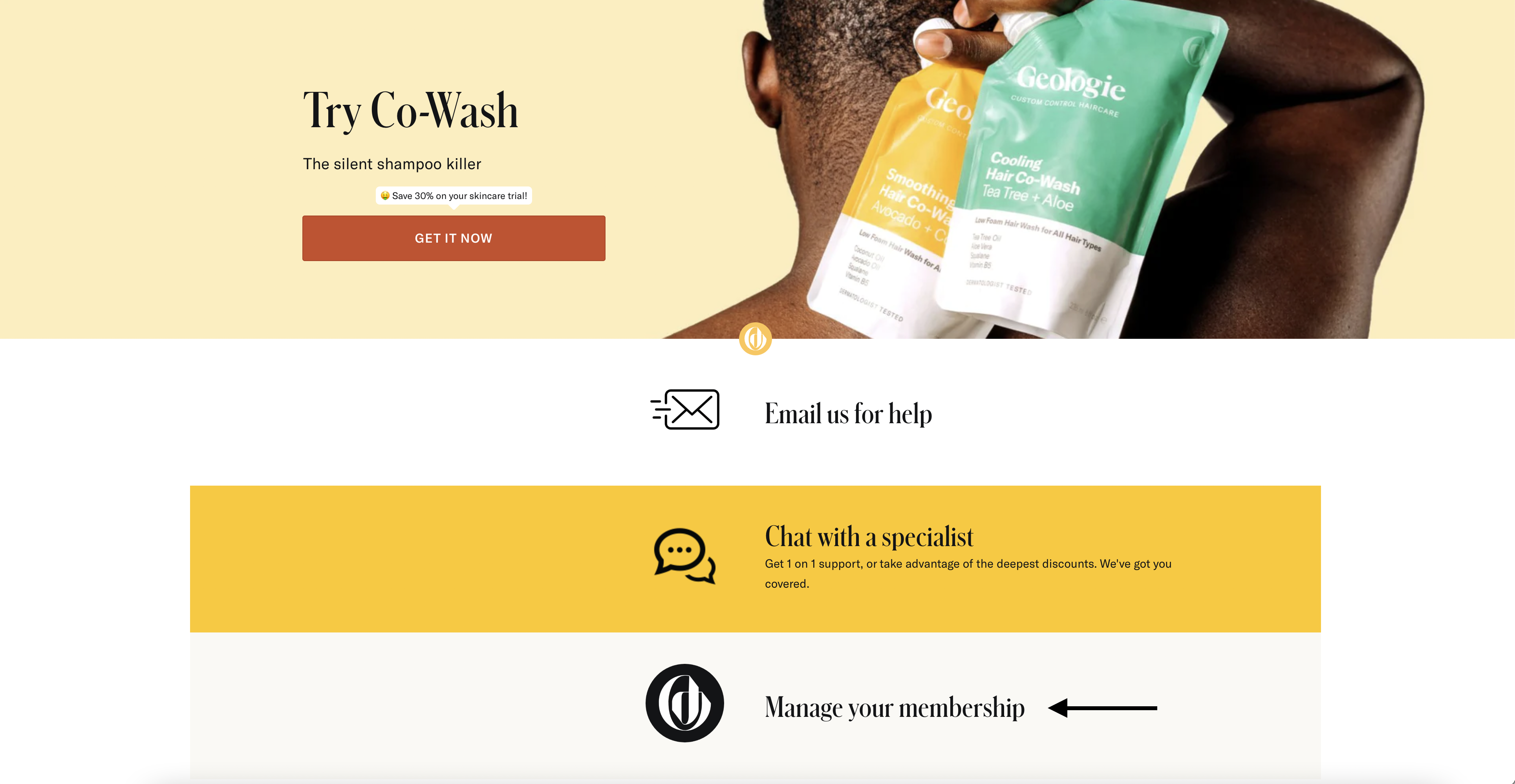 Scroll down to your Active Subscriptions and select which one you'd like to edit.

Click the Next Charge Date option to bring up a calendar selection.

Choose the date you'd like to move your next order to and click Update Next Shipment Date to save your choice.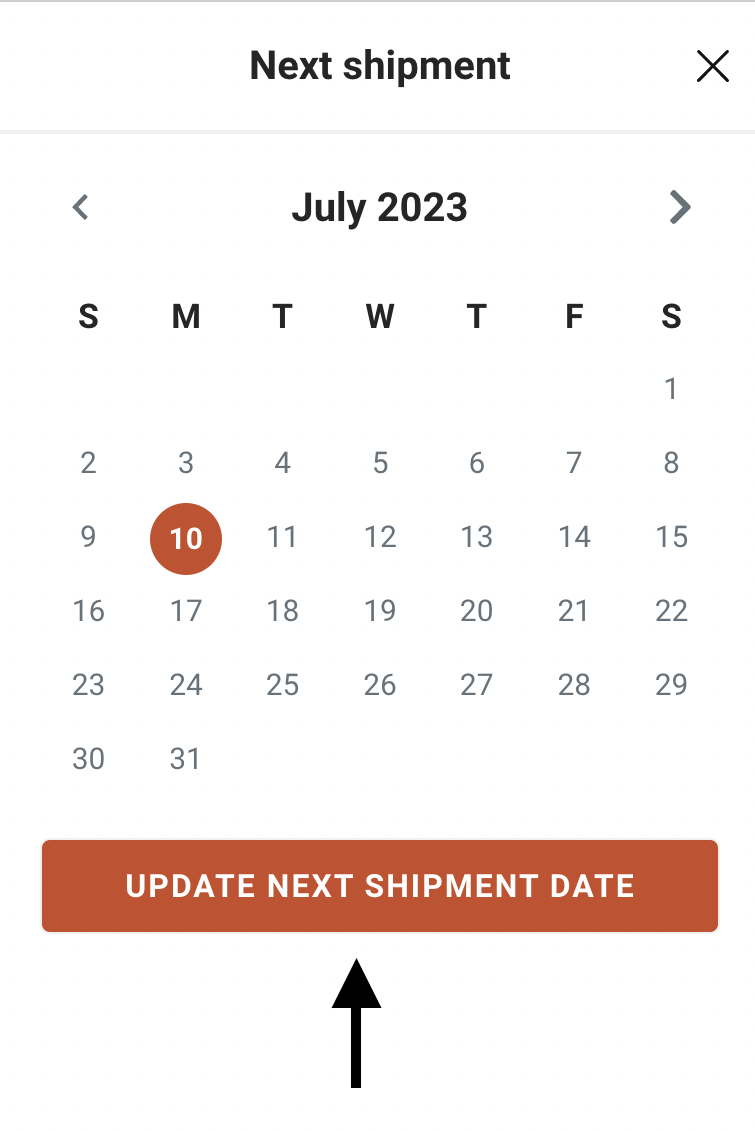 To change your delivery frequency, repeat step three, except this time around select the Delivery Schedule prompt.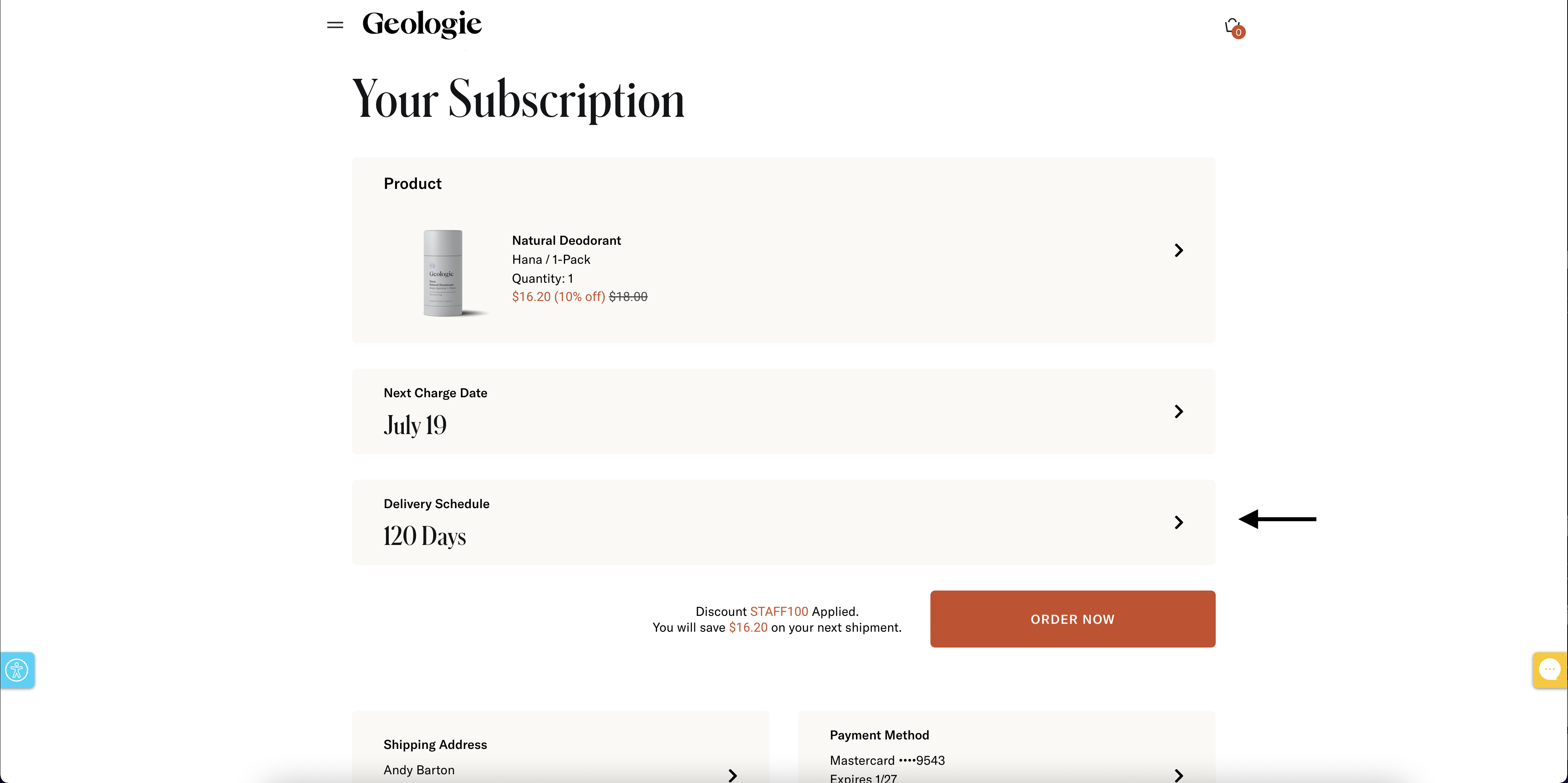 Select whatever delivery frequency works best for you and click UPDATE once you've made your decision. Every 30 days, 12 weeks or 4 months are some of our most popular delivery schedules.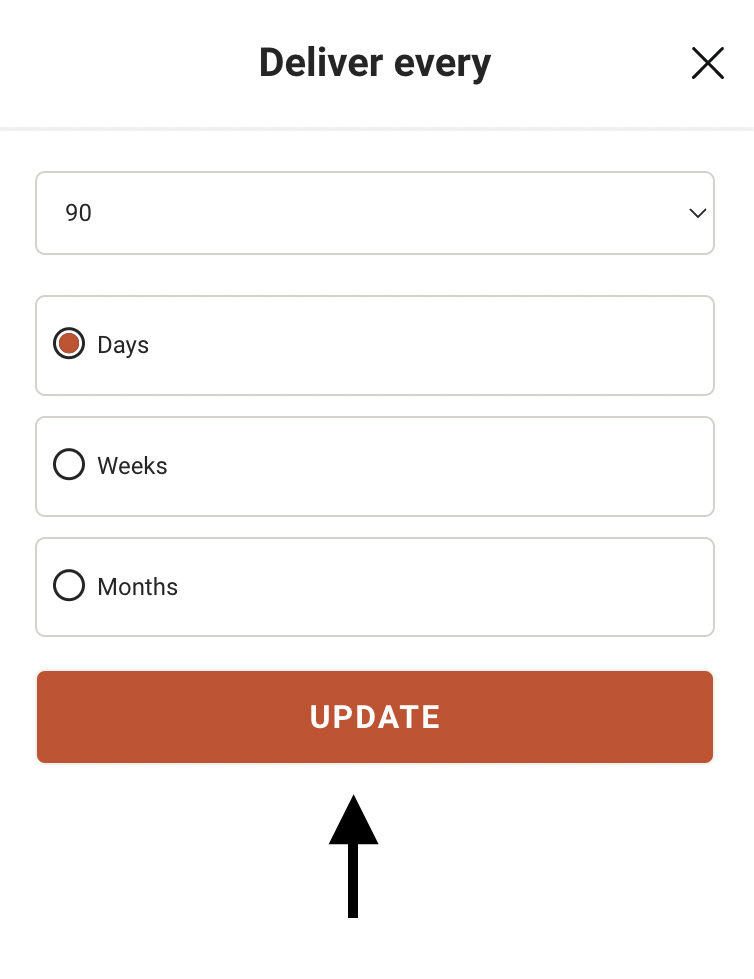 ---
---