How do I cancel my subscription?
We get it. Subscriptions aren't for everyone, and we want to make sure you're only receiving what you want, when you want it.
But before you go, if you're not seeing results just yet from your trial or already have too many unused night creams cluttering up your counter, consider reaching out to our support team to see how we can help. We're incredibly flexible and happy to work with you to dial in your regimen moving forward or extend your delivery schedule so that you're not building up too much of a Geologie stockpile. You can leave us a note via contact form (the yellow icon at the bottom of your screen) or reach out to us by email at help@geologie.com so our team can lend a hand.
Please keep in mind that heavy trial discounts are a special offer designed for customers willing to try our products for at least 21 days. After the minimum 21-day trial period is over, customers can cancel anytime free of charge. If customers wish to cancel either before their sample set arrives or before the 21-day minimum trial period, they can do so by agreeing to pay the full price for their sample set.
How to Cancel
First, log into your Geologie account. If you haven't done this before, check out our walkthrough here.
Click the Manage your membership header to view your active subscriptions.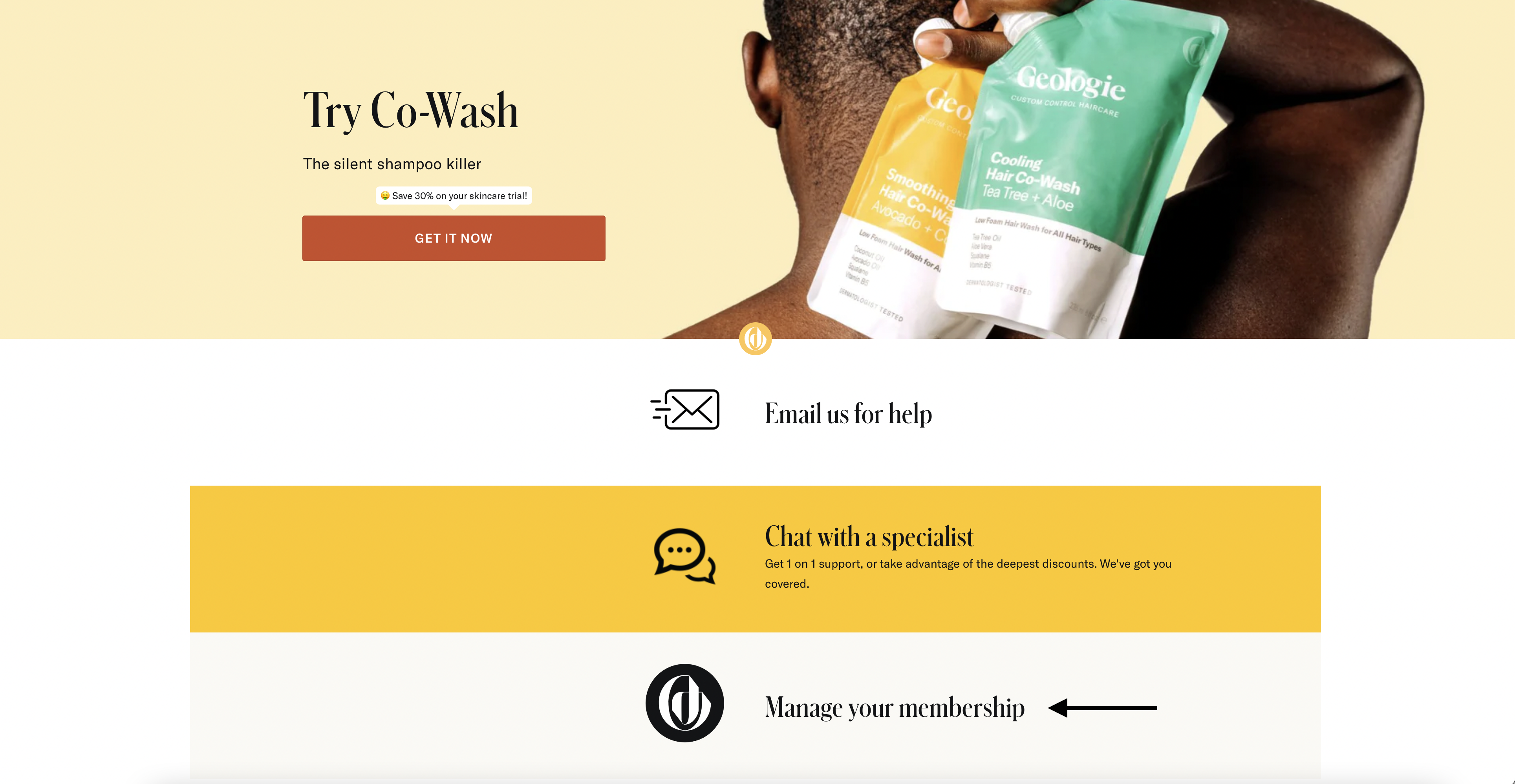 Scroll down to your Active Subscriptions and select which one you'd like to edit.

Scroll down and click on the Cancel Subscription prompt.

We'll then ask your reason for cancellation to better improve our service. Be sure to click the CONTINUE TO CANCEL button once you've selected an applicable cancellation reason.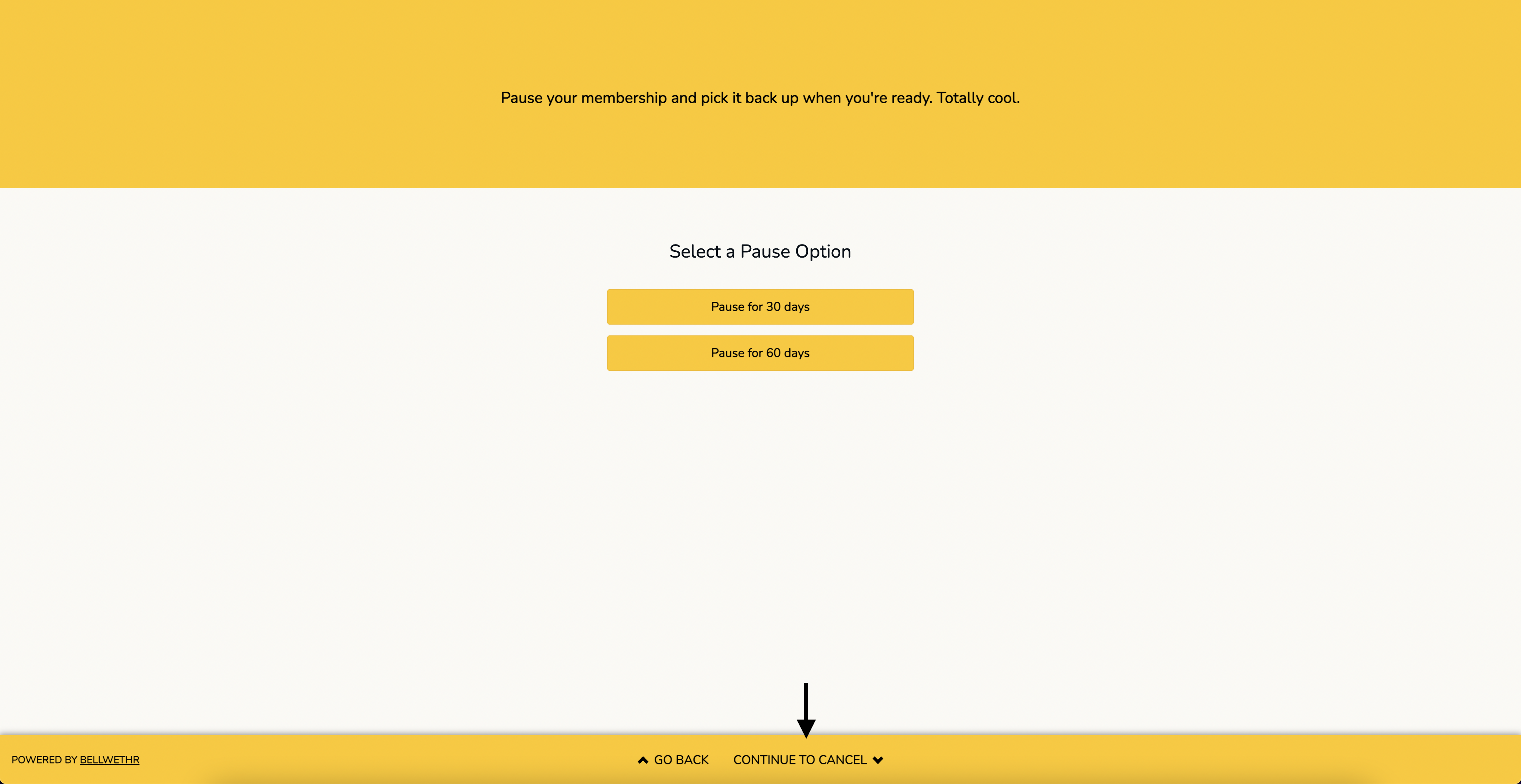 Click the red CONFIRM CANCEL button on the next screen if our team can't help you stay consistent with your regimen, and keep an eye out for a separate cancellation confirmation email.
If you need any additional support, don't hesitate to reach out to us via live chat or email at help@geologie.com.
---
---